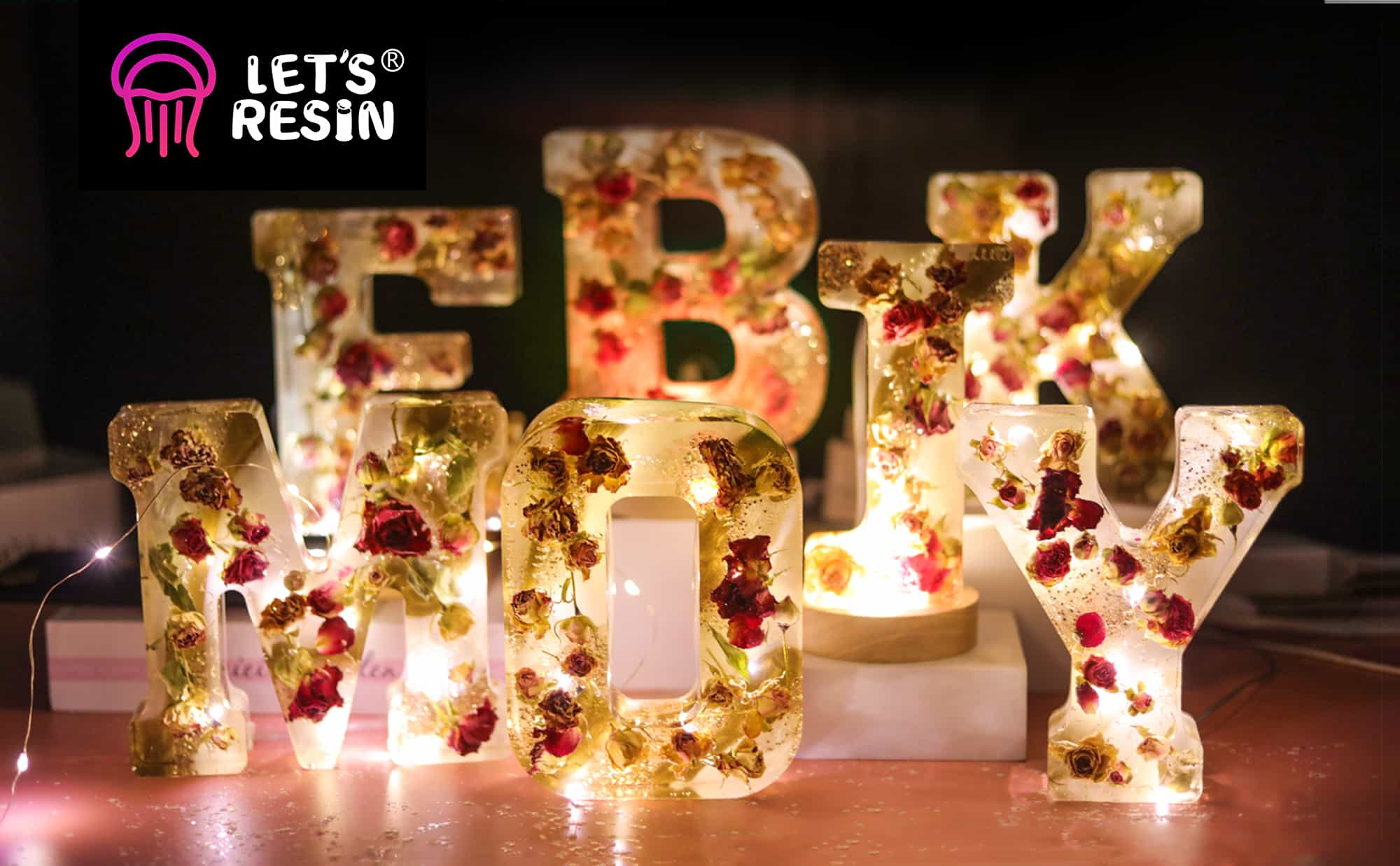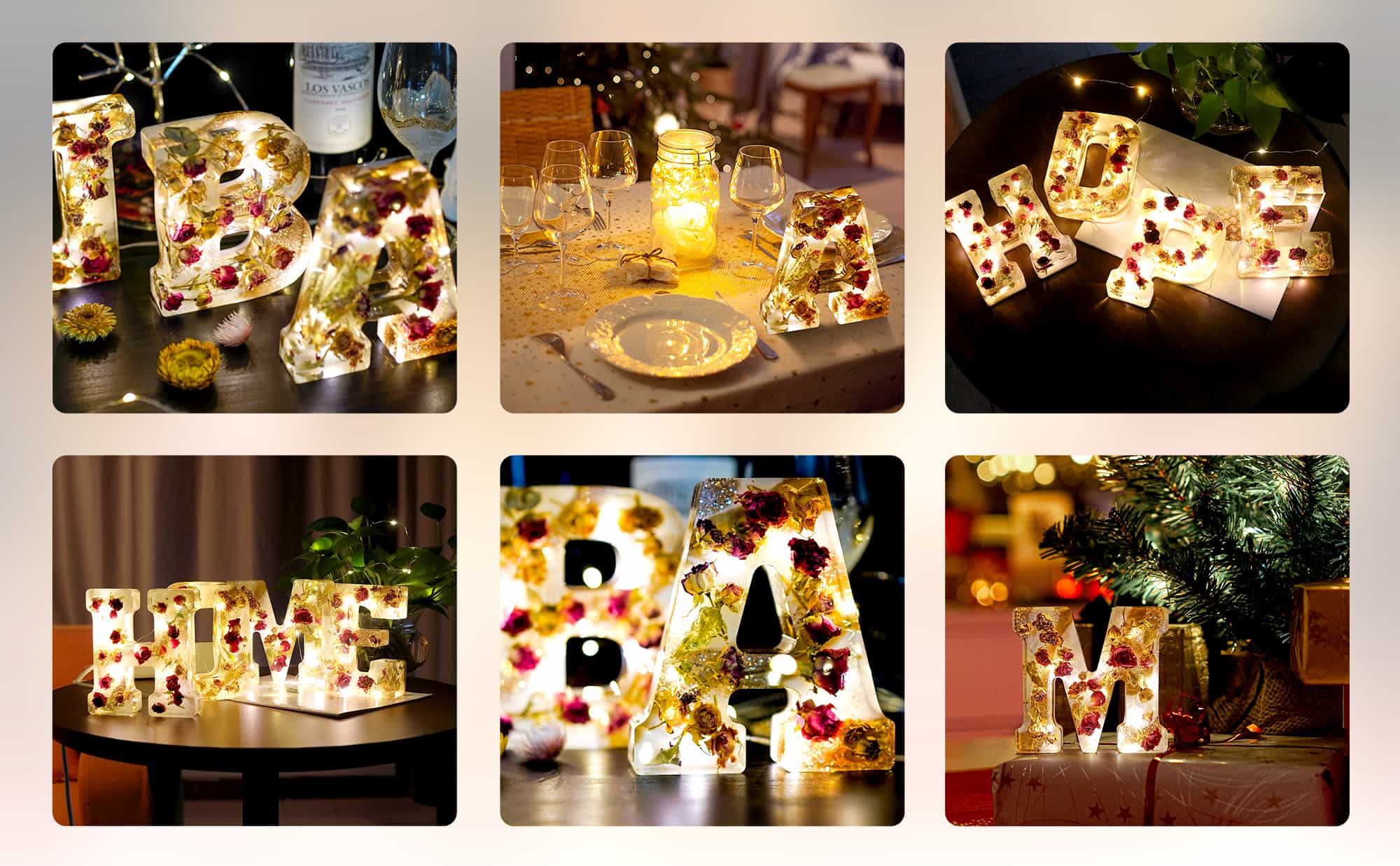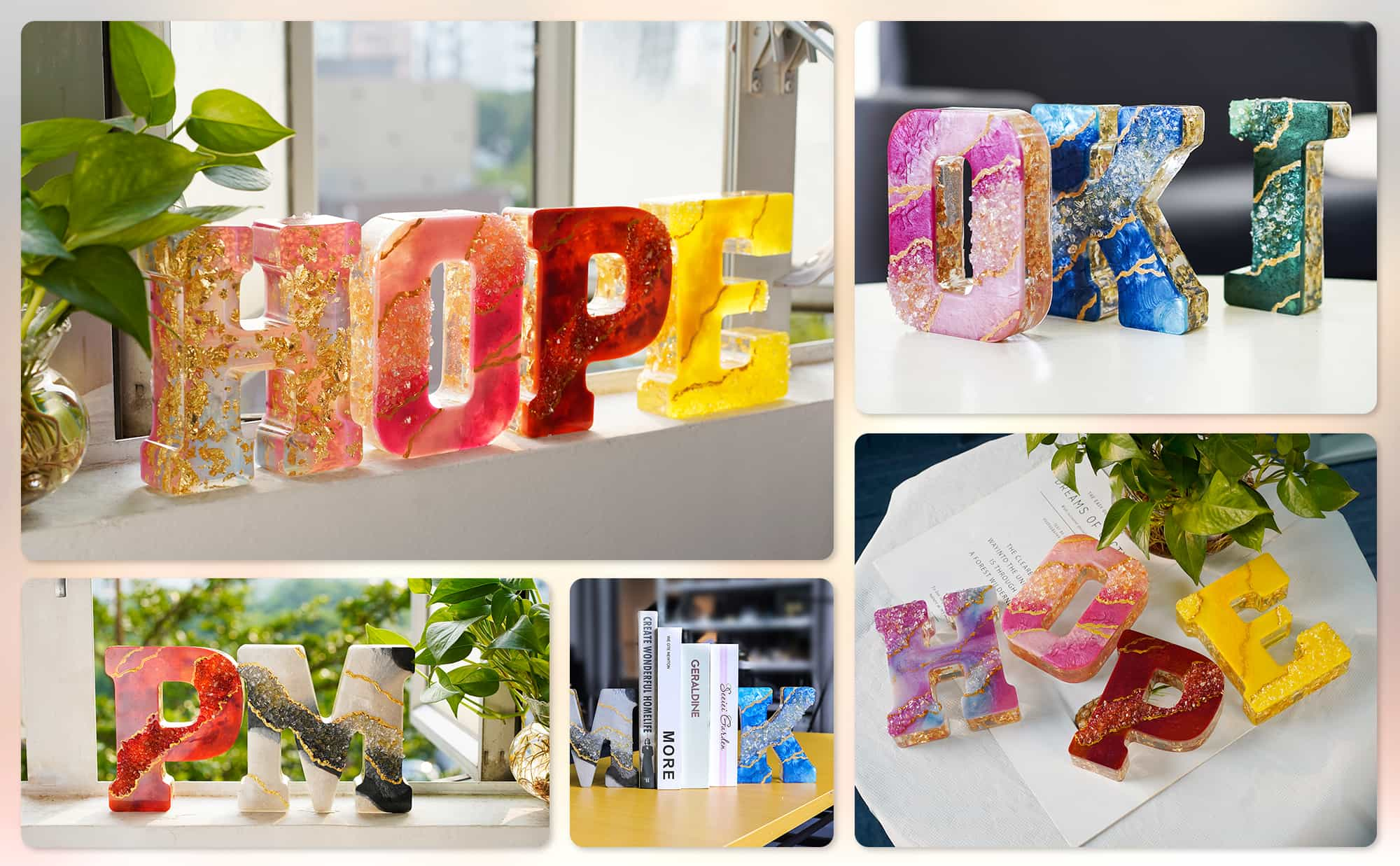 XL Large Resin Letter Mold (B) : The dimensions measure 6.3inch x 5.2inch x 1.7inch ; required approx 26.4 oz of resin to fill this jumbo letter mold. great for making various resin decoration. which can be used as table decors. home decors. botanical decors. bookend decorations and perfect gift.

Preserve Your Precious Memories: Preserving dried flowers in resin is an artful way to create a one-of-a-kind keepsake as well as to design a custom piece of functional home decoration. With these large resin alphabet mold.you can preserve many special occasion flowers in resin including wedding flowers bouquet. Valentine's Day flowers. graduation flowers. funeral flowers. capture the important moment forever. adding fairy string lights to make charming letter desk lamp.

Sturdy Silicone Materials: These large letter molds for resin are made of durable silicone material. which has highly transparent appearance and high tear resistance. make it very easy to de-mold without any deformation; and the surface of finished products is very smooth. glossy and no micro-bubbles. help you easily make a perfect crystal tower with clear lines and tips.

Compatible with Many Casting Materials: These large alphabet molds for resin are compatible with many casting materials. especially good for epoxy resin. casting resin. not for coating resin. DIY your unique resin decorations with our superior quality alphabet resin mold. show off your great taste! It will look eye-catching in any room.

Use Tips: 1) These big silicone letter molds for resin are very highly resistant to heat but its not recommended using a torch/heater directly onto the resin molds as it will eventually damage the silicone molds 12) Pouring resin in layers is highly recommended.