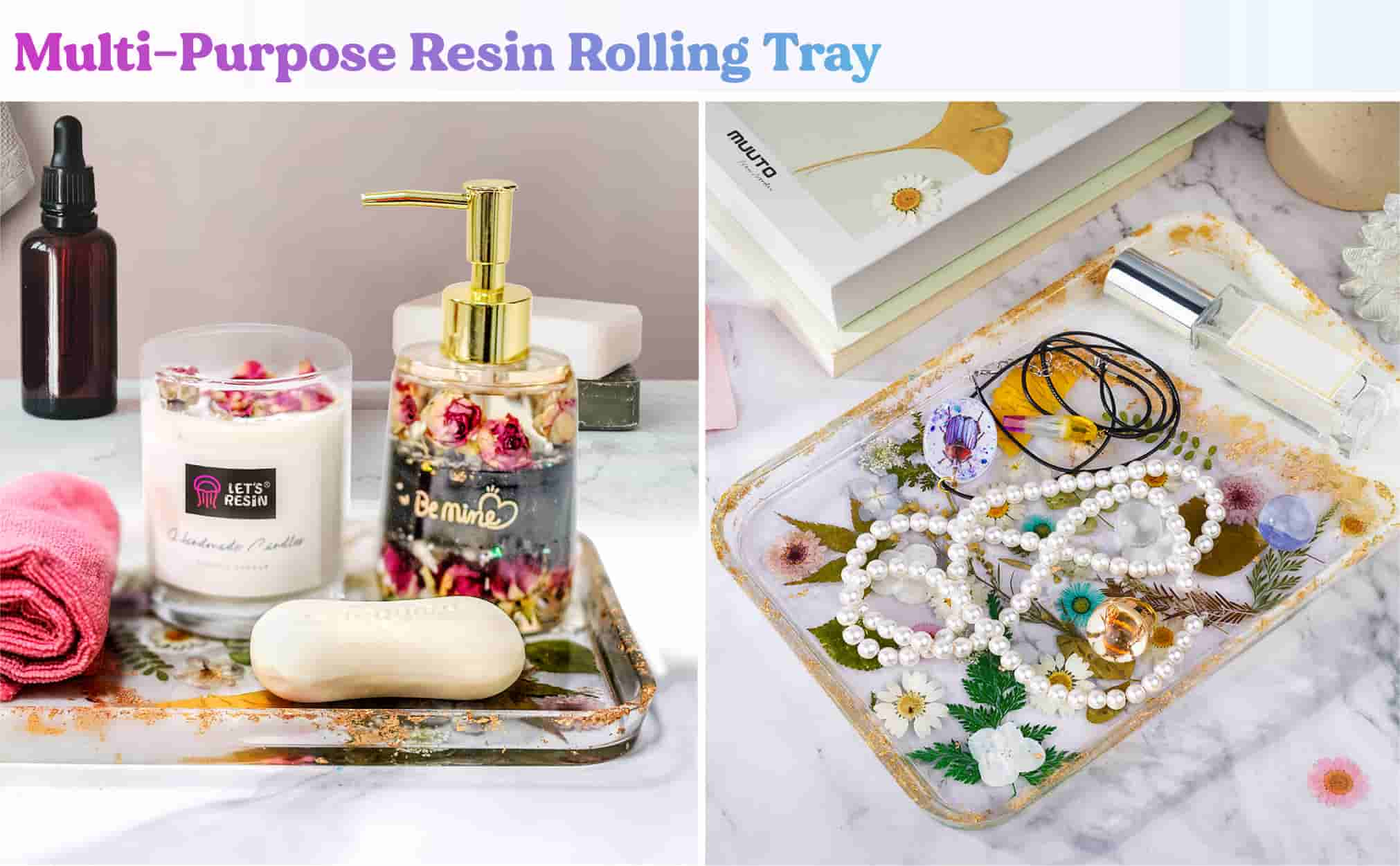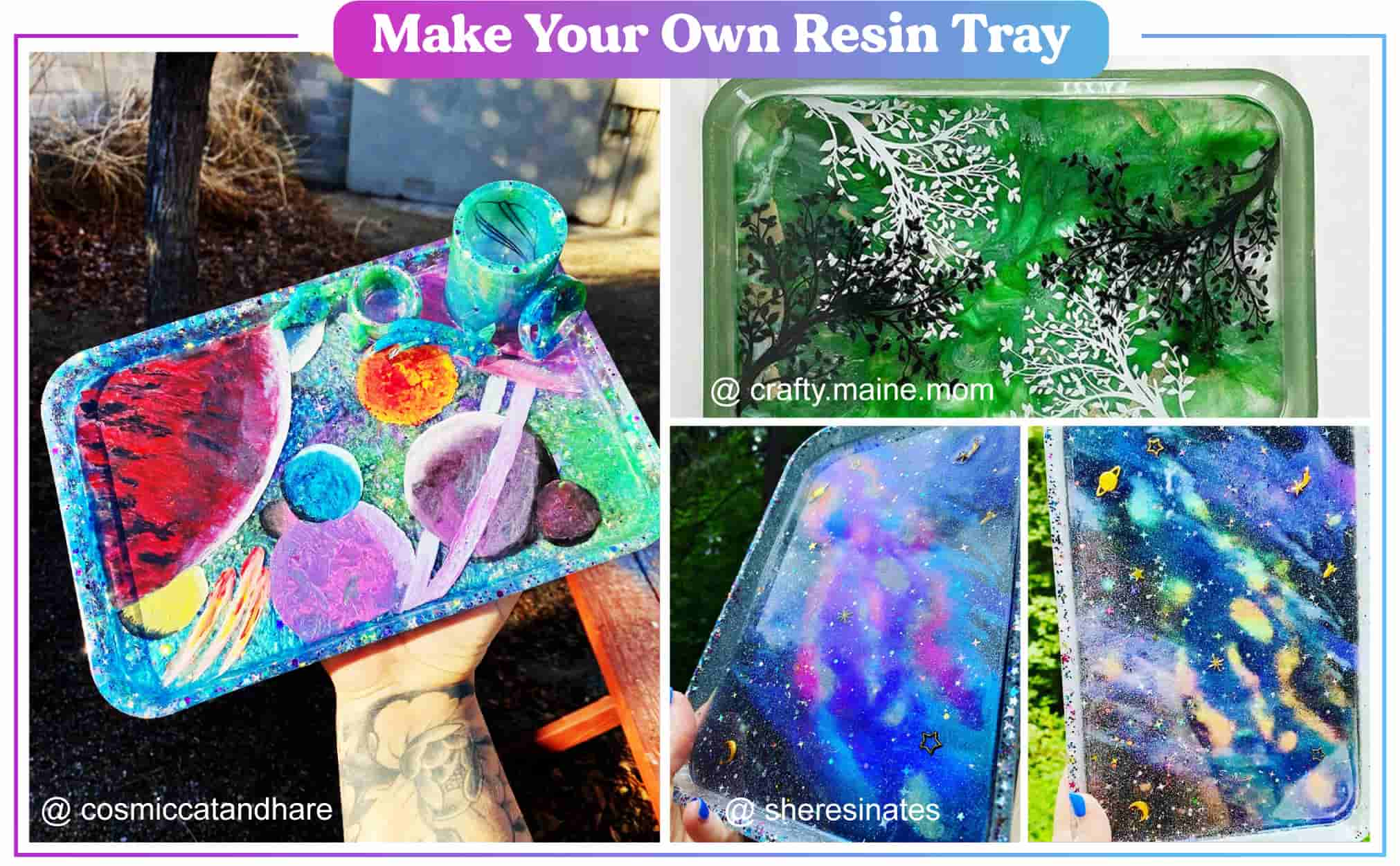 LET'S RESIN Large Rolling Tray Resin Mold: resin mold size measures 10.2x7x0.8 inches; big and deep enough size to stash all your goodies for home or office; LET'S RESIN rolling tray mold feature solid bottom&edges.THICKNESS up to 0.3 inches. WEIGHT measures approx 347g. much thicker and stronger than other brands. Please check the second picture for more detailed differences between us&other brands.

Sturdy Silicone Molds for Epoxy Resin: LET'S RESIN large silicone resin molds are made by premium quality silicone material with excellent elasticity. superior high tear strength. and a glossy interior surface; durable resin tray molds able to keep the shape without any deformation; also maintains the flexibility to ensure easy to release your resin project

Multi-Function Silicone Tray Mold for Resin: The finished resin tray will have endless uses. such as coffee tray. tea tray. serving tray. decorative tray. wine rack. candle holders. and for all the uses you can imagine. Decorating your home or make an awesome gift for your family and friends. it will look fantastic over the kitchen table. bathroom. living room. or in any place you want to place it. Definitely add a great focal point to any party or event!

Rectangle Rolling Tray Molds for Resin ÿ LET'S RESIN resin molds silicone are compatible with many casting materials. especially good for epoxy resin. casting resin. not for coating resin. Add some resin pigment. resin dye. and embed different kinds of embellishments or fillers. DIY your unique resin tray with our superior quality epoxy resin molds silicone. show off your great taste! It will look eye-catching in any room.

100% Satisfaction Guarantee: LET'S RESIN offers 6-Months Replacement Guarantee for the resin rolling tray mold. From the date of purchase. if the rolling tray silicone mold get damaged during the process of demolding. please feel free to contact us at any time. LET'S RESIN strives to offer you 100% satisfaction.