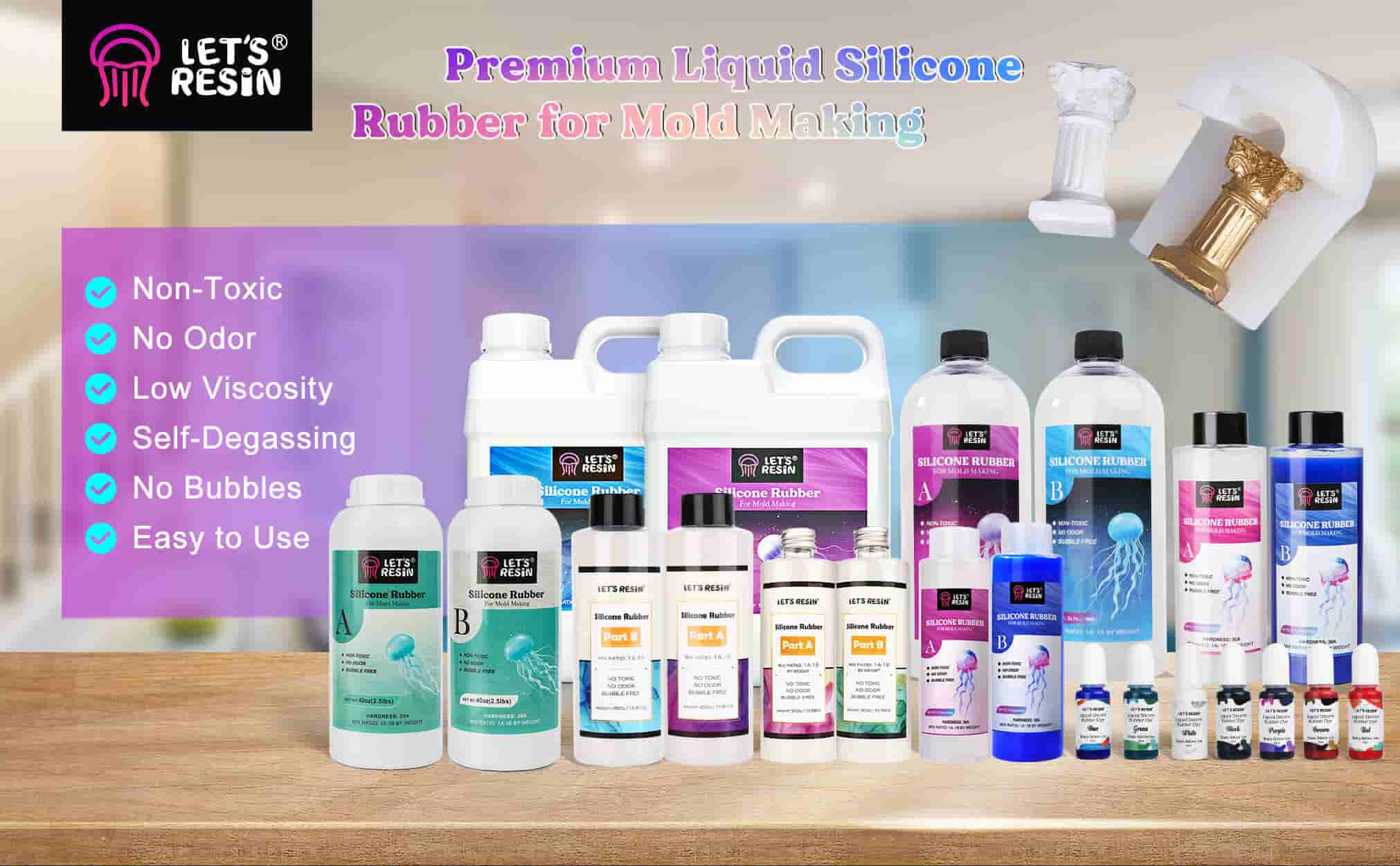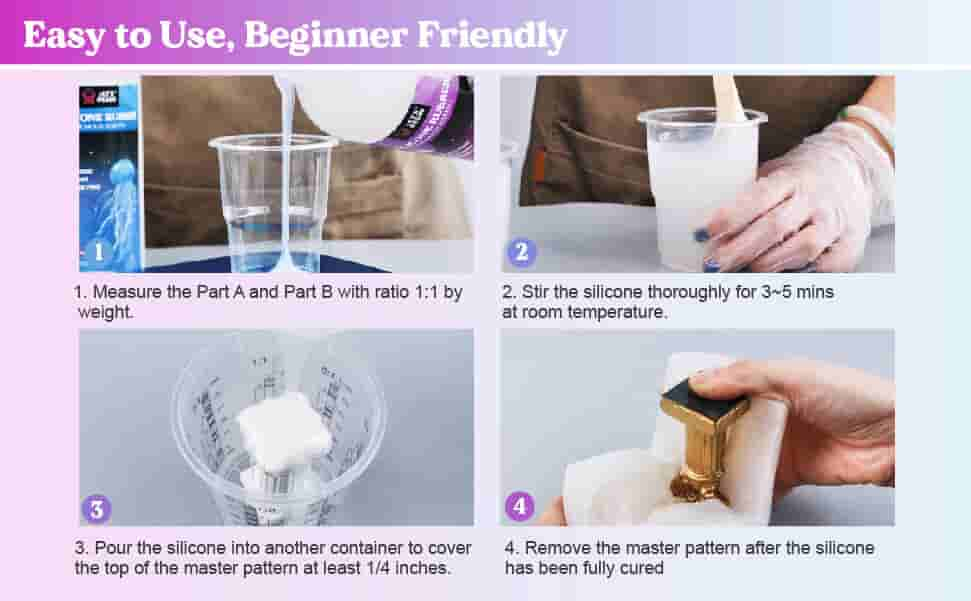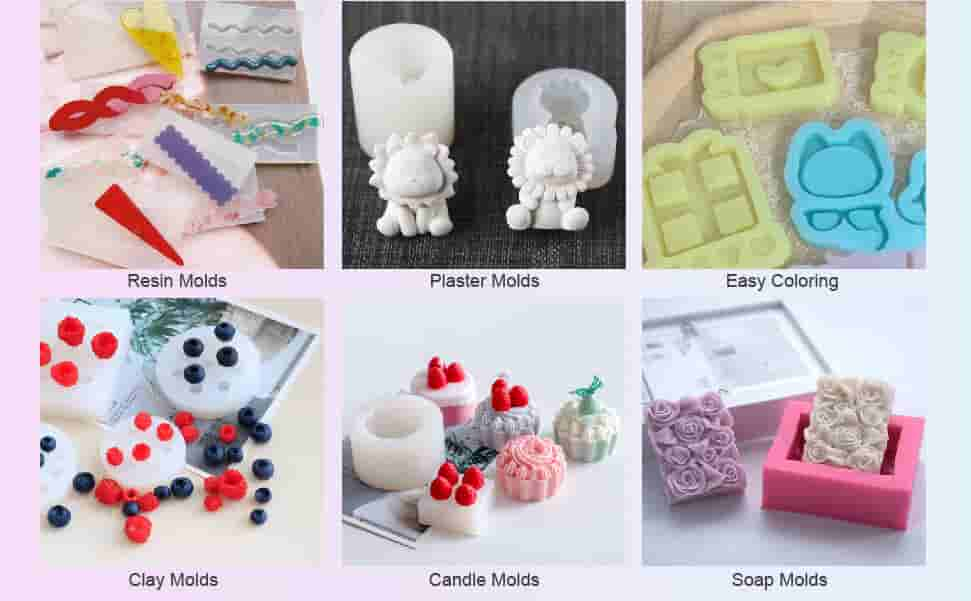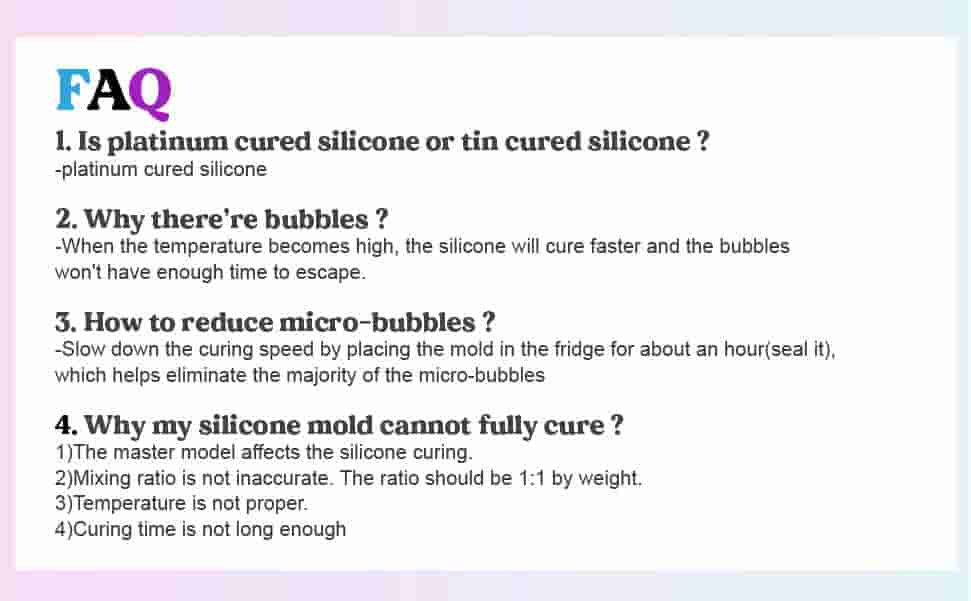 Premium Mold Making Silicone Material: LET'S RESIN silicone mold making kit is made of high-quality liquid silicone rubber. which is widely used in mold making and has a higher cost performance. such as silicone mold making kits for casting resins. wax. gypsum. soap. candle. etc.

Non-Toxic & Odorless: The translucent liquid silicone we use for mold making is platinum cured silicone. made of safe silicone material. non-toxic and odorless. very flexible. soft. and transparent. Just add mica powder or other pigments. you can easily change its color.

Self-Degassing & Bubble Free: This silicone mold kit has a fairly low viscosity. so you can easily mix and pour part A and part B with a 1:1 mixing ratio. The bubbles in the mold silicone will disappear automatically within 2 hours. without the need for vacuum degassing.

Curing Time & Long Self-Life: The mixing time to make the silicone kit is 5-15 minutes at room temperature. and the full curing time is at least 12 hours at room temperature. depending on your mold size and thickness. If it is a bit sticky. please extend the curing time of the silicone rubber. Our molding silicone has a shelf life of more than one year. After use. just put the lid back to save the remaining materials for the next use. no need to worry about wasting silicone rubber.

Quality Service: LET'S RESIN attaches great importance to consumer experience and will continue to update and optimize products. If you encounter any problems with LET'S RESIN products. please contact us in time. We will provide good services to ensure your shopping experience.